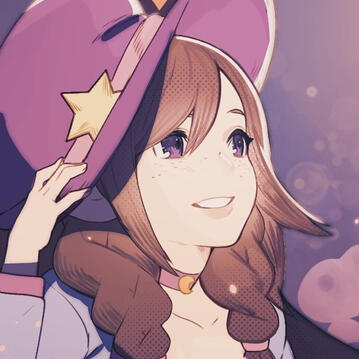 Lucy's Commissions
Overlay Commission Status: Closed

Logo Commission Status: CLOSED

View Commission Info
About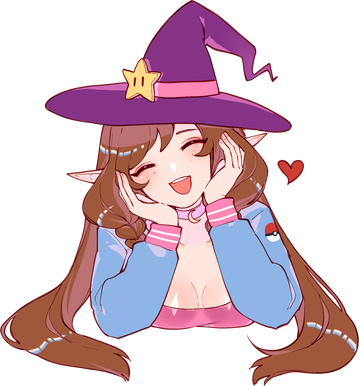 A gamer witch girl who really needs to practice her magic...
I'm also a graphic designer that currently specializes in making streaming graphics for the Vtuber community!

(she/her) | #ENVTuber | 21 | art tag: #Lucillust

Consider checking out my socials below!
Commission Information

Closed ATM - UNDER CONSTRUCTION
| Items | Price* |
| --- | --- |
| Overlay (Gameplay/Just Chatting) | 60$ |
| Schedule Design | 60$ |
| Screen (Starting/brb/Ending) | 50$ |
| Background Design | 50$ |
| Panel Design (For 6) | 30$ |
| Vtuber Logo | 75$ |
| Package Deals | Price* |
| --- | --- |
| Starter Set (Gameplay + Just Chatting) | 110$ |
| Basic Set (Gameplay + 2 Screens + Panels) | 190$ |
| Pro Set (Gameplay + Chatting + 3 Screens + Panels) | 280$ |
| Premium Set (Gameplay + Chatting + Schedule + 4 Screens + Panels + Logo) | 470$ |
*All prices are in USD and they may change based on complexity
*Commercial fees are included in the price
*Priority orders can be made with a charge of 50% of total commission

If you have an item not listed in mind feel free to message me about it for a quote!
Terms of Service
I have the right to post, display, and share my work (on twitter and in portfolio for example) unless otherwise discussed about. If you would like me to wait for a certain date please mention so!

Basic commercial fees are included in the price and assets may be used as you please (ex. streaming, twitter posts, discord, etc)

If assets are used for purposes such as merchandise a x2 fee will be applied to the commission

There are 3 free revisions, afterwards each revision will be +5$

Do not claim as your own work, please credit @lucylooses from twitter or link to this carrd when using and sharing assets

I reserve the right to refuse or cancel a commission for any reason

After I begin there will be no refunds allowed unless I am unable to finish the commission in which case I will issue a full refund
Additional Information
I currently only accept payment through PayPal

I will begin work once paid and once it is your time in the queue

100% payment is required upfront for Single Items

50% payment at the beginning and 50% once finished is available for Packages

I don't make illustrations just graphics as of now! if you have an illustration that you would like incorporated let me know and we can discuss it!

I currently work a full time job and do commissions on the side so be warned they may take a while, if you ever want an update feel free to ask!

Priority orders can be made for an additional charge of 50% of the total commission, a priority order bumps you to the front of the queue

Tips are appreciated <3
Contact
Any questions feel free to contact me through any of my socials
(fastest response time is twitter)

If you are ready to order and have read the Terms of Service please place an request through the following Google Form
FREE VTUBER ASSETS
I've made a variety of free vtuber assets for the community to use. Credit is appreciated if used. If you would like to donate to my ko-fi you can find it here!
If you would like any custom assets check out my commissions!

To download there is a master google drive folder with all of them in it or to go right to the corresponding folder click on the image of what you want to check out!

If you are interested in custom colours or small edits to my free graphics I offer a deal on Ko-fi to do so! I'll make changes for a PWYW donation!